Have you been looking at properties for sale in St Helens?
Depending on when you began your search, you may have noticed that turbulent economic conditions have seriously affected the property market.
After several years of low mortgage rates and high house prices, mortgage costs have now increased dramatically and house prices have started to fall month-on-month.
Recent figures from the Nationwide Building Society show that UK average house prices dropped 0.8% between July and August in 2023. The average price was £259,153 in August this year, which is 5.3% lower than the peak reached 12 months ago.
With the property market being much slower, there's a lot less competition for properties. And as some homeowners are starting to feel the squeeze of higher mortgage rates, the market is more appealing to those looking for a reduced price.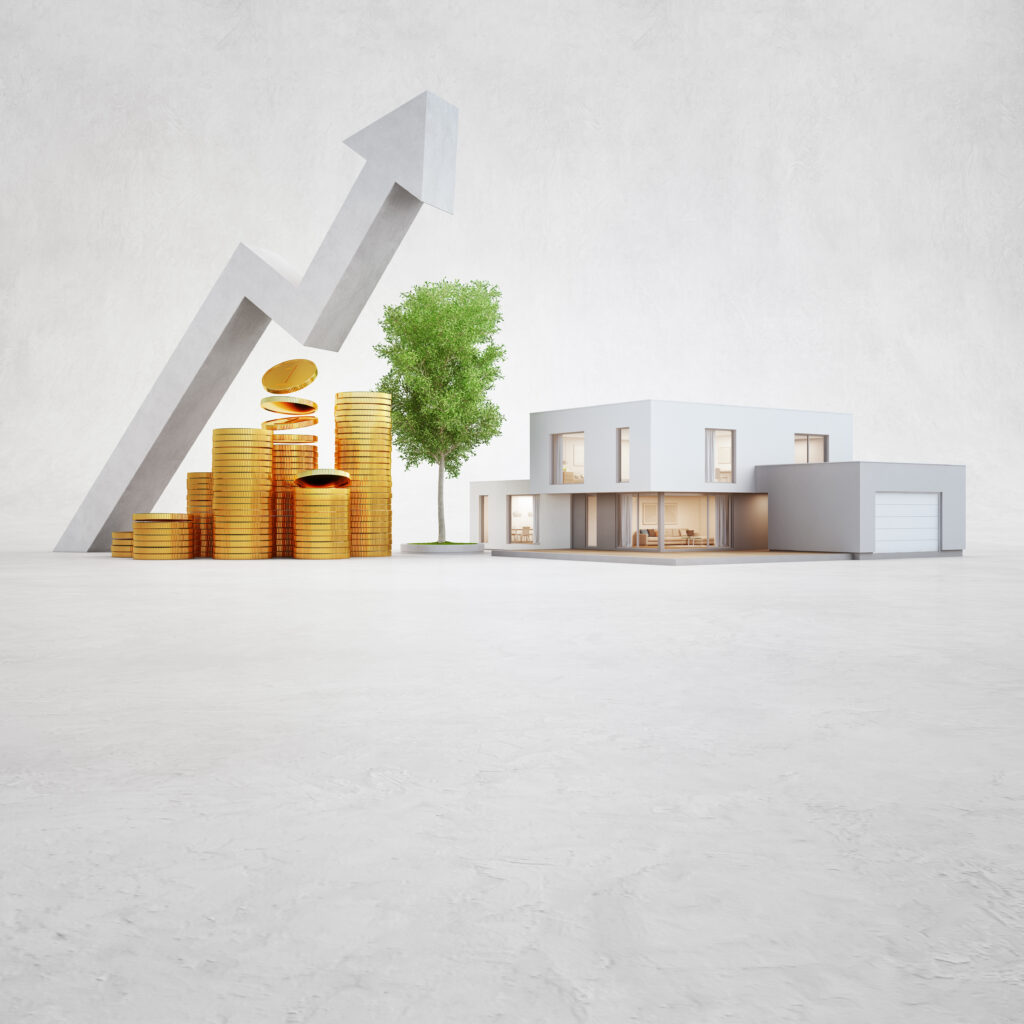 Why invest in property in St Helens?
As a leading estate agent in the area, with an extensive range of houses for sale in St Helens, you could call us biased. But the truth is, St Helens is a lovely town to live in.
From detached family houses to affordable semis and cosy, cottage-like bungalows, we provide a wide range of properties to accommodate the needs of all homebuyers.
St Helens benefits from a range of supermarkets, including (but not limited to) Asda, Tesco, Morrison's, Aldi and Lidl – not to mention several eateries, such as fast-food chains, local pubs, restaurants and cafés.
If you work in either Liverpool or Manchester city centre (or further afield), the M6, M57, M58, M62 and A580 are all within easy reach of St Helens. That means you won't need to worry about changing jobs if you buy a house in the area.
As well as excellent road links, there are several local train stations and bus services – perfect if you don't drive or have use of a car. Trains run directly between Liverpool and Manchester (including Manchester Airport), and there are plenty of local taxi firms that will drop you off and pick you up at Liverpool John Lennon Airport if you're going on holiday or working overseas.
St Helens is also home to St Helens RLFC – also known as the Saints – one of the most successful rugby league clubs in the world. If you're interested in getting behind your local team, they play their home games at the Totally Wicked Stadium, which is less than 10 minutes from the town centre!
St Helens Council have ambitious plans to regenerate the town centre – making it a more attractive place to work, live and visit. As part of their campaign, they are looking to encourage the investment and development of business links. There are also talks of new retail facilities, offices, educational facilities, public spaces, homes and even better transport connections – so watch this space!
How do house prices in St Helens compare with other areas?
The average house price in St Helens increased by 1.9% in the 12 months to June 2023, from £175,676 to £179,032.
When compared with other areas in the North West region, houses for sale in St Helens typically sold for less. According to the UK House Price Index England, the average house price in Manchester was £233,243 in June 2023, whilst Warrington was £262,067.
Although property prices are lower in St Helens at the moment, interest rates haven't finished going up yet, meaning mortgage prices will too. The Bank of England is expected to continue raising interest rates until spring 2024 – making it harder for first-time buyers to get their foot on the property ladder.
When is the best time to buy a house in St Helens?
According to figures from Land Registry, house prices in St Helens have fallen slightly since June, due to mortgages being less affordable because of rising interest rates.
So, is now a good time to buy a house in St Helens?
Though you'll find houses for sale in St Helens all year round, the best time to buy is usually:
January to spring – as we enter a new year, there's no better time for a fresh start.
Early summer – with warmer weather on its way, people are more inclined to get out and view potential properties.
Autumn – once the summer holidays are over and the kids are back to school, buyers are eager to find their dream home in time for the festivities – ready to celebrate the new year in their new house.
Buying during one of the quieter times of the year is a brilliant idea if you want to find a cheaper property with less competition. The only downside is that there's likely to be fewer houses for sale in St Helens – meaning you'll need to keep your eyes peeled and act quickly once you've found your ideal home.
Ready to invest in a house in St Helens?
Getting on the property ladder can be challenging.
Whilst saving enough for a budget, you need to find a home that's big enough for your family and perfect for your style, taste and budget. You must factor in the cost of solicitor's, surveyor's and mortgage broker's fees, too.
Fortunately, as one of St Helens' leading estate agents, we can assist you every step of the way. Our team can not only show you the most suitable properties for your needs and budget, but we can also arrange viewings – allowing you to get a proper feel for the place and decide whether you could picture living there.
To discuss your requirements in more detail with our specialists, don't hesitate to call our office on 01744 88 33 22 today.
Alternatively, scroll through the houses for sale in St Helens on our website and click on them to find out more about their features and a detailed summary of the property.