With average St Helens house prices down by 11% compared to this time last year, you might be wondering whether now is a good time to sell your house.
The cost of living crisis and higher mortgage rates are driving the demand for houses for sale down overall. This is because people can't afford the potential mortgage and they're biding their time waiting for the rates to come down again.
As a result of there being less demand in the housing market, property prices are expected to fall even further in the latter stages of 2023 – meaning that, if you're looking to sell, you might not make as much as you would if you sold a year or two ago, for instance.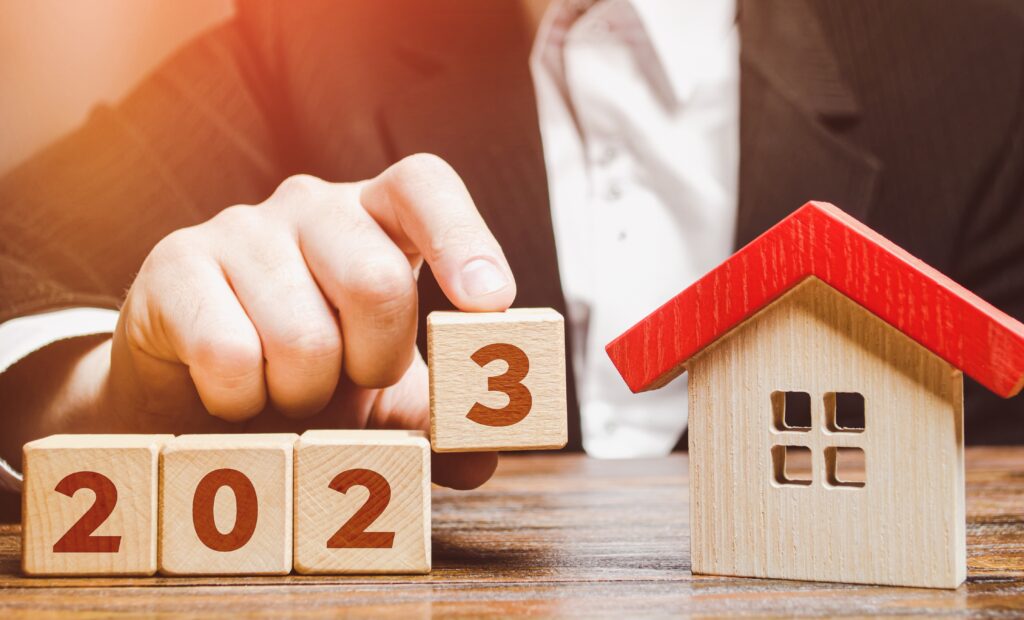 Is there an ideal time to sell your house?
Most homeowners decide to put their properties up for sale in the spring, with the promise of lighter evenings and warmer weather to come.
The easter school holidays and bank holidays allow prospective buyers to consider the available options and arrange viewings. Your garden will look best with flowers in full bloom, too – boosting your property's curb appeal and chances of selling.
But truthfully, there is no right or wrong time to sell your property in St Helens. It often comes down to your circumstances.
So, if you're thinking about selling your house in St Helens this year, here our local estate agents at Stapleton Derby share just a few of the reasons why you absolutely should.
3 reasons why you shouldn't wait to sell your home in 2023
1. You're ready to downsize
Have your kids (finally) moved out? Recently retired?
Selling your house and buying a smaller, less expensive one can free up equity that's locked in your property. The proceeds can be put towards enjoying your retirement, helping children or grandchildren buy their own homes or paying off the shortfall on a mortgage.
Another great reason to downsize your home in 2023 is that it will allow you to reduce your monthly outgoings. You'll save money on tax, insurance, maintenance and your mortgage payments.
2. It's time for a change
If you've lived in the same house for many years, you might be looking for a change of scenery and a new beginning.
Alternatively, you might have been offered a new job which requires a relocation or the salary might be higher, allowing you to afford a property upgrade.
Or maybe your family is expanding and you need to sell your house in St Helens and buy a bigger one.
3. Your personal circumstances have changed
Death, debt and divorce can often give homeowners the push to put their properties on the market.
For example, if a loved one has sadly passed away, you might not be able to cope living at the house knowing that you'll never see them again. You may struggle to afford the mortgage payments on your own, too.
If your relationship has broken down, you'll more than likely need to take action and search for a place of your own. Dragging out the sale of your marital home can create extra tension – so, if you're on good terms with your spouse, consider selling your home before the divorce is finalised. The money will be divided between you both and can be put towards buying a new home for each of you.
Talk to our estate agents in St Helens
If you're debating whether to sell your property in 2023 or hold off until next year, it's worth getting in touch with the team here at Stapleton Derby.
Our team of friendly estate agents in St Helens can check the competition to find out how strong the demand is for properties like yours and determine whether now would be a good time to sell.
We can also advise you on average sales time in the area, which is ideal if you're looking for a quick sale so you can move house in time for the new year.
If you have any questions or would like to discuss your circumstances with our estate agents, you're welcome to call us on 01744 88 33 22. Or, if you prefer, book an appointment at our head office on Corporation Street.
Once we know more about your goals and requirements, we can visit your property in St Helens and put together a marketing plan to ensure your house attracts the right buyers. We'll also keep you informed on the status of the sale and provide you with feedback from viewings.